Evantz Saint-Gerard
CBR, MRP, SRS, SFR, SRES, ABR, PSA, & CPRES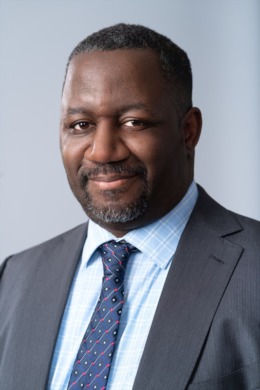 License Number:
10401244231
Evantz Saint-Gerard is a highly experienced real estate professional with over 10 years in the industry. He brings a wealth of knowledge and expertise to every transaction, having worked in both the mortgage business and at The Wall Street Journal for 13 years.
Throughout his career, Evantz has gained a reputation for being a trusted and dedicated realtor who always puts his clients' needs first. His deep understanding of the real estate market, combined with his exceptional negotiation skills, allows him to consistently achieve outstanding results for his clients.
In addition to his real estate experience, Evantz's background in the mortgage industry and his time at The Wall Street Journal has given him a unique perspective on the financial aspects of buying and selling property. This, combined with his unparalleled work ethic and commitment to excellence, makes him the ideal choice for anyone looking to buy, sell, or invest in real estate.
Whether you're looking to buy your first home, upgrade to a larger property, or invest in the real estate market, Evantz Saint-Gerard is the professional you can count on to help you achieve your goals.
He continually upgrades his education and knowledge. Being learning-based is what helps him have a strong work ethic, high morals, and core values.
He's had the pleasure of being named as Cultural Ambassador of New York in 2016, a lifetime appointment
Served on the Agent Leadership Counsel From 2016 to 2019.

Consecutively back-to-back years as a Capper.

His team has been in the Top % of the Long Island Board of Realtors, which consists of 27,000 members.
Diamond Award Winner in 2019 and 2020.

He works with Sellers, First-Time home buyers, move-up buyers, Downsizers, and Investors in Queens, Lond Island, and Brooklyn, NY